With more than 12 million registered numbers, the Do Not Call Register is a popular service among Australians. The following statistics show the levels of use among consumers and industry.
Total registration
At 30 June 2023, 12.49 million numbers were registered. This comprised 5.83 million fixed-line numbers, 6.26 million mobile numbers and 410,000 fax numbers. In 2022-23, 95,526 fixed-line, mobile and fax numbers were added to the register.
Figure 1 Numbers registered on the Do Not Call Register (millions)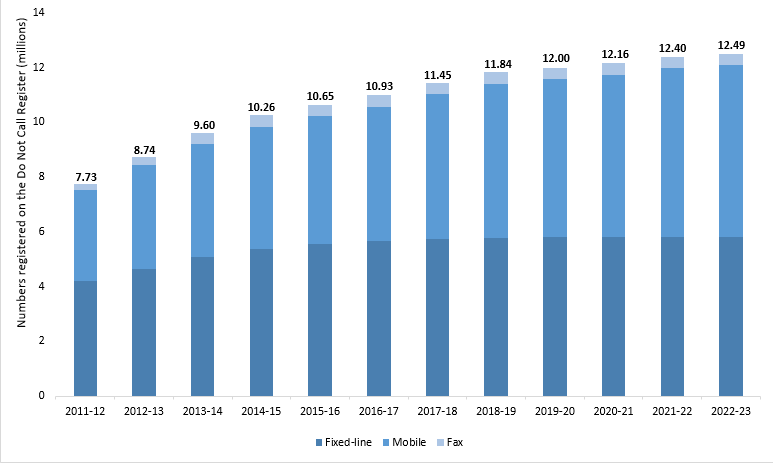 Numbers checked against the register by marketers
During 2022-23, telemarketers and fax marketers submitted over 478 million numbers for checking against the register (to ensure that they do not contact numbers on the register).
Figure 2 Numbers submitted for checking against the Do Not Call Register (billions)